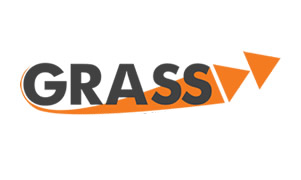 Services
Selecting the right golf course construction company is an important decision. Golf course construction is a major undertaking on every level; the scope of works, the costs and the number of stakeholders involved. The tolerances for a golf course are markedly different than say, for a landscaped development. Civil engineering as a rule, doesn't have to work to a 10mm variation for example. A good golf course architect will have designed that variation for a specific purpose. Getting the detail right is essential.
Getting everything right gives you an outstanding course that delivers real value for money, long into the future. Getting one component wrong can undermine the entire project; leaving you with cost overruns, unhappy stakeholders and diminishing returns.
Since 1990 GRASS has built or renovated courses including Gulf Harbour Country Club, Remuera Golf Club, Pegasus Golf and Sports Club, Russley Golf Course and most recently Pauatahanui Golf Course; successfully navigating a path through previously unchartered and undocumented processes (for many of them).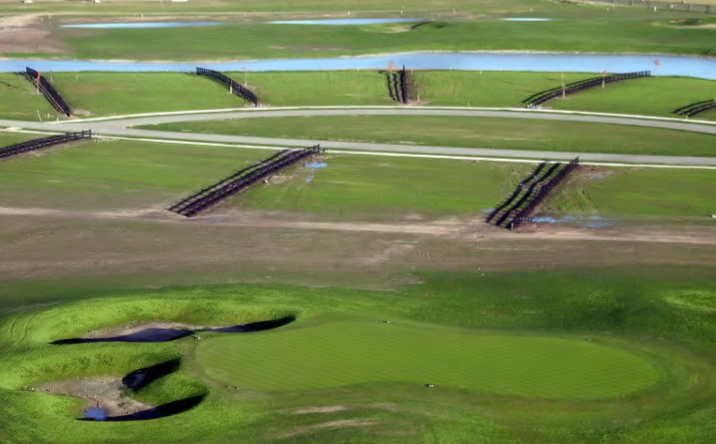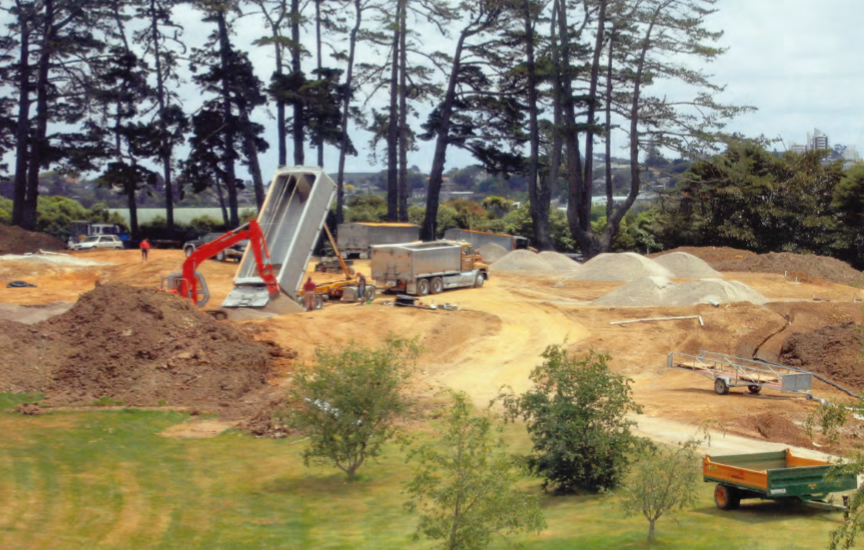 Building
Whether you are undertaking building a brand new golf course or replacing one hole, GRASS, as New Zealand's only 100% dedicated golf course construction specialists, has the experience to deliver the results you deserve. Whatever the size of your job, you will receive the same level of professionalism from when we first talk to you, through construction and well beyond the opening. GRASS has a proud history of exceeding expectations of our customers in all aspects of building and renovating golf courses.
GRASS is 100% dedicated to working to the highest standards in building and renovation of golf courses. We specialise in golf course construction and therefore only work with the best suppliers and processes to ensure the highest industry specifications are satisfied.
We have experience in all facets of golf course construction:
Resource mobilisation (personnel, equipment, site portacoms, storage containers and utilities)
Procurement & logistics
Staking
GPS Contour Reports
Grow-in grass nursery
Selective clearings
Tree transplantation
Heavy earthworks & rough shaping
Excavation & sealing of water features
Landscaping
Drainage & Irrigation systems
Final Shaping
Laser leveling
Seedbed preparation
Construction of cart paths & half-way amenities
Construction of golf features & course furnishings
Seeding, Hydroseeding & Ready Turf
Quality & safety control
Erosion Control
Cost & schedule control
Commissioning of all systems
Course Grow-in
Sign off & Hand-Over
Defects Warranty
Renovation
Over time every golf course undertakes renovation, it could be a one off change to a bunker or a green, or a more systematic renovation project of the whole course a few holes at a time. Whatever the project, no matter how big or small, GRASS will not take short cuts with your golf course and you will be happy with the results for many years to come.
Irrigation
We work with the finest suppliers of irrigation products and can provide a complete design service, or if you have your own designer we can professionally install the irrigation according to their plan. Our team is experienced in all aspects of irrigation design and installation and our experience ensures you have get the result you need in the most cost effective way.
Consulting
In collaboration with golf course architects, clients and associates GRASS can provide you with expert guidance as you consider the options available for your golf course.
Preliminary Studies
Market analysis
RMA Consents
Technical product studies
Topographical surveys
Soil test & analysis
Resources inventory
Preliminary design & programmes
Detailed design
Seed, Sand & Planting Refinement
Financial Studies
Cost estimates, profitability studies, cash-flow estimates, financing
Performance Bond
Public liability, contract works & plant insurances
Engineering Studies
Cost estimates, profitability studies, cash-flow estimates and financing
Methodology & Time Line Programmes
Environmental Management Plan
Independent Maintenance Audit
Selection & procurement of greenkeeping equipment
Monitoring (pumping & irrigation systems)
Turf management techniques (fertilisation, mowing, pest & insect eradication, weed control, top dressing and course aeration)
Maintenance of equipment
Training of maintenance staff
On-going Education
PACE Report
If your construction contractor has the type of experience you should demand they will be able to provide you with a Performance Evaluation of Capital Contractors Report, known as a PACE Report, from their last work. This is a comprehensive, independently done report that includes feedback on all aspects of the works, including stakeholders, that is only completed once all work is completed. You can download our
latest PACE Report here